Annual WLPOA Lot Owners Meeting/Picnic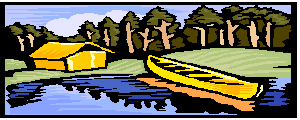 Check Back for 2018 Annual Meeting Info Updates
____________________________________________________________
2018 WLPOA ANNUAL MEETING / PICNIC
/ BBQ
August 25, 2018

COMMON AREA ONE, STARTING TIME 12:00 PM
LOCATION: Common Area One (Swamp Pond Road)
It's time to start planning our Annual Picnic/Lot Owners Meeting.
Rain or shine!
ELECTION: Property owners in good standing can help preserve Weiden Lake and keep our community strong and dynamic by serving on the Board of Directors. Board meetings (held via teleconference) and e-mail discussions require just an hour or two a month. No experience is necessary – just bring your talents and enthusiasm. Being a Director is a great way to meet your neighbors and invest in the future of Weiden Lake. If you are interested in running for a position on the Weiden Lake Property Owners Association Board of Directors, please contact the WLPOA via email wlpoa@weidenlake.org, phone 641 715 3900 x73036, or regular mail WLPOA, PO Box 191, Narrowsburg, NY 12764 to have your name added to the ballot.
NOTE: Director nominations will need to be received by 8/01/18 in order to be included on the ballot, which will be distributed to the membership on 8/02/18. Candidate must be at least 18 years of age, listed on a WLPOA property deed, and a WLPOA member in good standing. Candidates may submit a short letter to be distributed with ballots. Currently there are four nominated candidates for 7 open director positions.
PICNIC: The WLPOA Board of Directors will be supplying hamburgers, hot-dogs, cheese, rolls and buns, and a cooking grill. We ask attending members to bring their own beverages and needed items for the picnic. Items needed include Serving Spoons, Condiments (Ketchup, Mustard, and Relish), Potato Salad, Pasta Salad, Chips, Pretzels, Desserts, Fruit, and any other favorite food. You can also bring other things to grill, Turkey Burgers, Veggie Burgers, Lobsters, Filet Mignon, etc...
We are also looking for volunteers to help setup and clean up.
RSVP: We look forward to a fun Picnic and productive meeting. Please RSVP by EMAIL or PHONE and indicate if you will or will not attend and how many adults/children will be coming with you.

EMAIL: wlpoa@weidenlake.org
VOICEMAIL: 641 715 3900 Extension 73036

<![if !supportLineBreakNewLine]>
<![endif]>