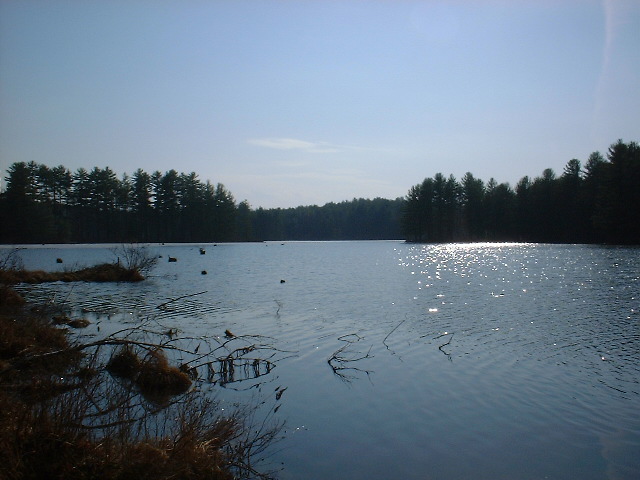 Welcome to Weiden Lake
Weiden Lake is a 2500 acre private community located in Narrowsburg, New York, in the southwestern portion of Sullivan County. The Weiden Lake community consists of 100 parcels of land ranging in size from 2 to 100 acres and surrounds a picturesque, 70 acre lake that many people refer to as their "Golden Pond". The community is designed for year-round living and a setting that balances the splendor of rural, wooded lots in the beautiful Catskill Mountains with the amenities that support an active lifestyle for families of all ages.

For the convenience and enjoyment of all our property owners, there are two common areas with ample parking, barbecues, picnic tables, and pavilions. Each area also has it's own dock and/or swim platform. Weiden Lake provides boating, fishing and just plain relaxing venues. Community rules restrict all power boating to electric-powered craft to ensure a quiet, tranquil enjoyment of the lake for everyone, and to protect the quality of the water and shoreline. All of our property owners are obliged to maintain membership in the Weiden Lake Property Owners Association, Inc. This is viewed as a privilege by our members and affords everyone a say in our community and a unified voice in the Town of Tusten and the Village of Narrowsburg.